Meet Darren. Darren is one of our newer clean team crew. He is really excited to work for the Castro Community Benefit District and the merchants love him too! Today the CBD received an email from Ixia:
I got back from the flower market this morning to a ton of cardboard, styrofoam containers filled with what once was "food", urine, vomit and excrement – in front of and around the shop entrance. I called the cleanup number, a guy answered, was really nice, and he was out and finished in no time.
Please thank him/them for me. We did thank him Gary!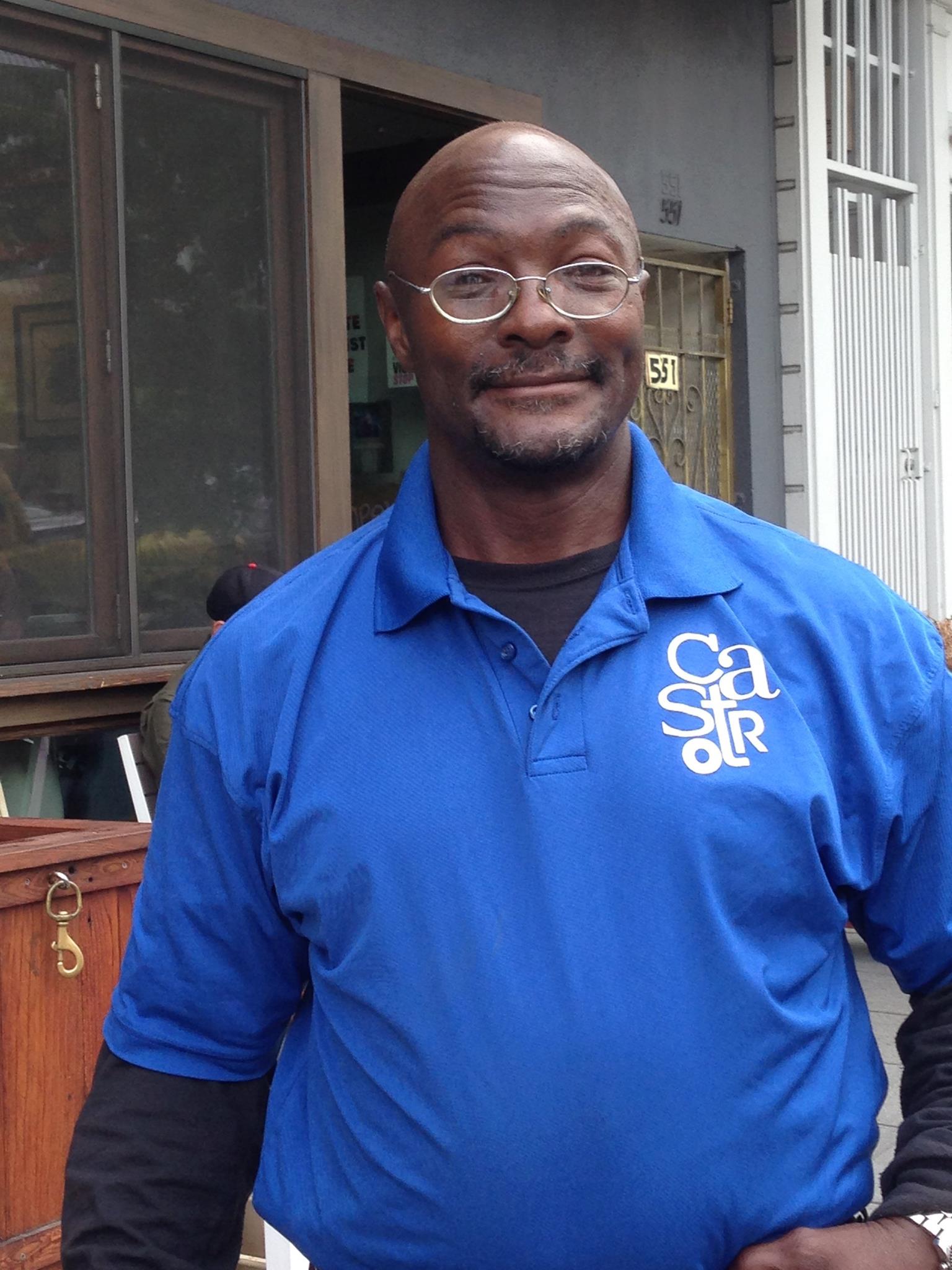 The CBD dispatch number works…please use it! 415-471-7536.