Justin is one of our longest term Clean Team members and certainly one of the friendliest! Since Justin started work in the Castro (in July of 2015), he's always gone above and beyond what is asked of him. His favorite thing to do here is special projects (painting, weed abatement etc). Since working in the Castro he has removed:
350 biohazard needles
2449 yards of cardboard
1284 Graffiti Tags
7960 Stickers
1163 hazardous waste
211 scrub requests
126 weed abatement sites
15 blocks weed abatement
42,475 pounds of trash
Can you imagine?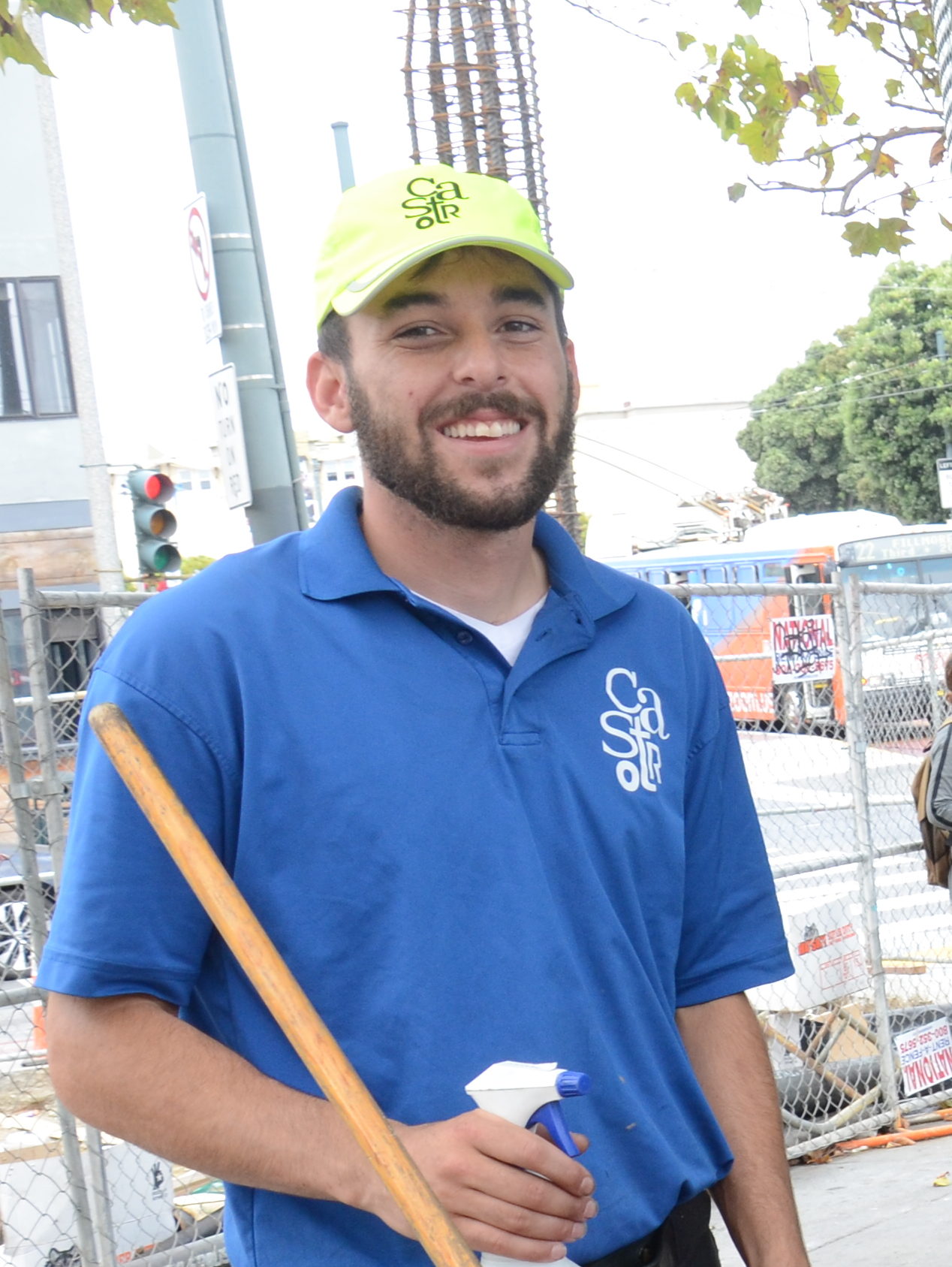 A compliment from the field…
"I am the executive Director of the Castro Country Club. Over the past year I have seen the dedication of one of the CBD employees named Justin. His hard work and attention to detail are above and beyond. I have also witnessed the approach he has with the neighborhood homeless. His kindness and empathy for the folks that make his job more difficult is noteworthy. I am reaching out because i believe you probably get a bunch of complaining emails and thought a bit of praise for a hardworking employee might be a welcomed change. Keep up the great work you and your staff are doing in service to the neighborhood. We appreciate all of you but especially Justin. His work is exemplary.
Best,
Billy
Billy Lemon
Castro Country Club"
Thanks a bunch, Billy for recognizing Justin!