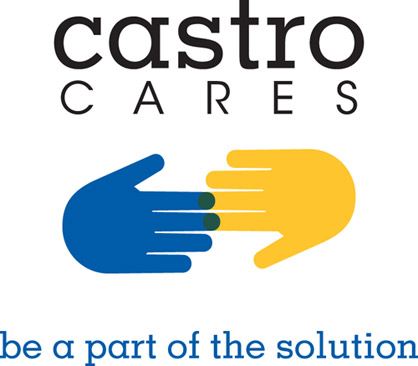 Announcing Castro Cares (www.castrocares.org)
Addressing Quality of Life in the Castro & Upper Market
Everyone says they want to do something about homelessness and its consequences, now neighbors in the Castro are turning their concerns into
action.
Castro Cares launches Friday September 19th. Under the leadership of the Castro/Upper Market Community Benefit District, a coalition of neighborhood groups will bring additional, dedicated resources to the Castro/Upper Market from the San Francisco Department of Public Health, the San Francisco Police Department, and the Patrol Special Police.
The initiative begins with the placement in the Castro of a Homeless Outreach Team case manager, funded by the health department, to connect those living on the streets with services. When the full initiative rolls out over the coming year, Castro Cares will fund additional dedicated overtime SFPD officers, plus Patrol Special Police Officers and homeless outreach services.
Castro Cares is the result of an effort by a coalition of neighborhood groups, organizations and businesses working with District 8 Supervisor Scott Wiener, who successfully championed for $100,000 per year in city start-up funds for two years. A private fundraising campaign begins in October with the goal of raising an additional $235,000 per year.
Frustrated by the lack of progress in resolving quality of life issues in the Castro, the coalition has been meeting biweekly since October 2013. Supervisor Wiener facilitated meetings with the SFPD and the Police Commission. The coalition also met with HOPE Director Bevan Dufty, SF Patrol Special Police, and the Department of Public Health's Homeless Outreach Team (HOT).
"It soon became clear that at this time, given current staffing levels, the police do not have the resources to address the issues to our satisfaction and neither does the Homeless Outreach Team," said Andrea Aiello, Executive Director, Castro/Upper Market Community Benefit District. "We realized we can continue to complain or we can try to do something ourselves. We opted for the latter."
Members of the neighborhood coalition include: Castro/Upper Market Community Benefit District, Castro/Eureka Valley Neighborhood Association, Castro Community on Patrol, Most Holy Redeemer Catholic Church, Duboce Triangle Neighborhood Association, Hartford Street Neighbors, Collingwood Street Neighbors, St. Francis Lutheran Church, Safeway, and Castro Merchants.
"The overall goal of Castro Cares is to improve the quality of life for those living on the street and for those who live, work, and play in the Castro/Upper Market," said Alan Beach-Nelson, President, Castro/Eureka Valley Neighborhood Association. "When fully funded, the program will provide 44 hours of outreach work to at-risk populations and 51 hours of added enforcement to core affected areas in the CBD boundaries."
To better determine the array of services provided by Castro Cares to those living on the street, HOT surveyed 100 at-risk people on the street in the Castro/Upper Market regarding their needs, demographics, etc. The analysis of this data will help shape the services provided by Castro Cares. Services could comprise a range including, but not limited to, dedicated street outreach, medical care, case management, rooms, or help reuniting with family.
Greg Carey, Chief of Patrol, Castro Community on Patrol said, "The idea is to try to build relationships with people over time and get them engaged in the health and social service system."
Daniel Bergerac, President, Castro Merchants expressed optimism about Castro Cares, explaining the services will be spread randomly throughout a 24 hour period on a daily basis, "The model is to provide dedicated police and homeless related services, randomly scheduled, 7 days a week throughout the day and evening and across the district. I believe it won't happen over night, but with dedicated services over the program's first year we will see and notice a reduction in quality of life issues in the neighborhood."