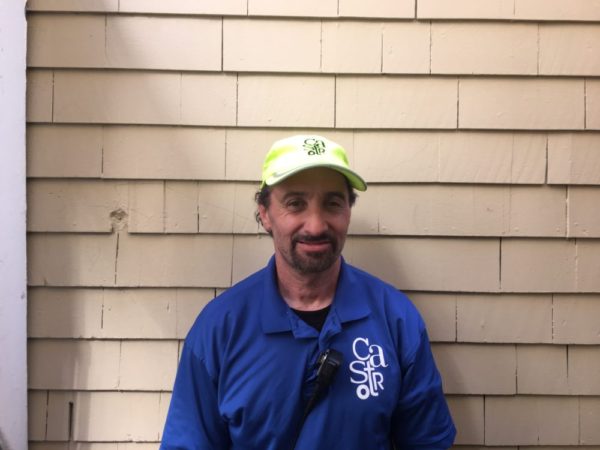 Mike is a San Franciscan, born and raised!
He's been with the Clean Team since February. During his time in the Castro, Mike has:
Removed 151 needles
Picked up 1864 pieces of cardboard
Removed 38 stickers
Removed 102 instances of graffiti
Swept 6250 lbs of trash (can you imagine?!)
Completed 521 scrub requests
Removed weeds from over 100 locations
Mike loves getting to know the community, merchants and residents and being thanked for his work. His background is in HVAC and he likes getting his hands dirty. In fact, he's already repaired our leaf blower when it broke and regularly keeps our equipment in working order.