Your Investment In The Castro Is Important! Help Us Help You Keep The Castro & Upper Market A Great Place To Work, Live And Play! Vote YES On The Castro CBD's Renewal!

Next Steps: In late May ballots were mailed out from Department of Elections. Please return your ballot to the to city ASAP, final Board of Supervisors hearing on 7/14/2020.
Here's what to look out for:
GAO (Government and Oversight Committee) presentation on the CBD Renewal May 7th 2020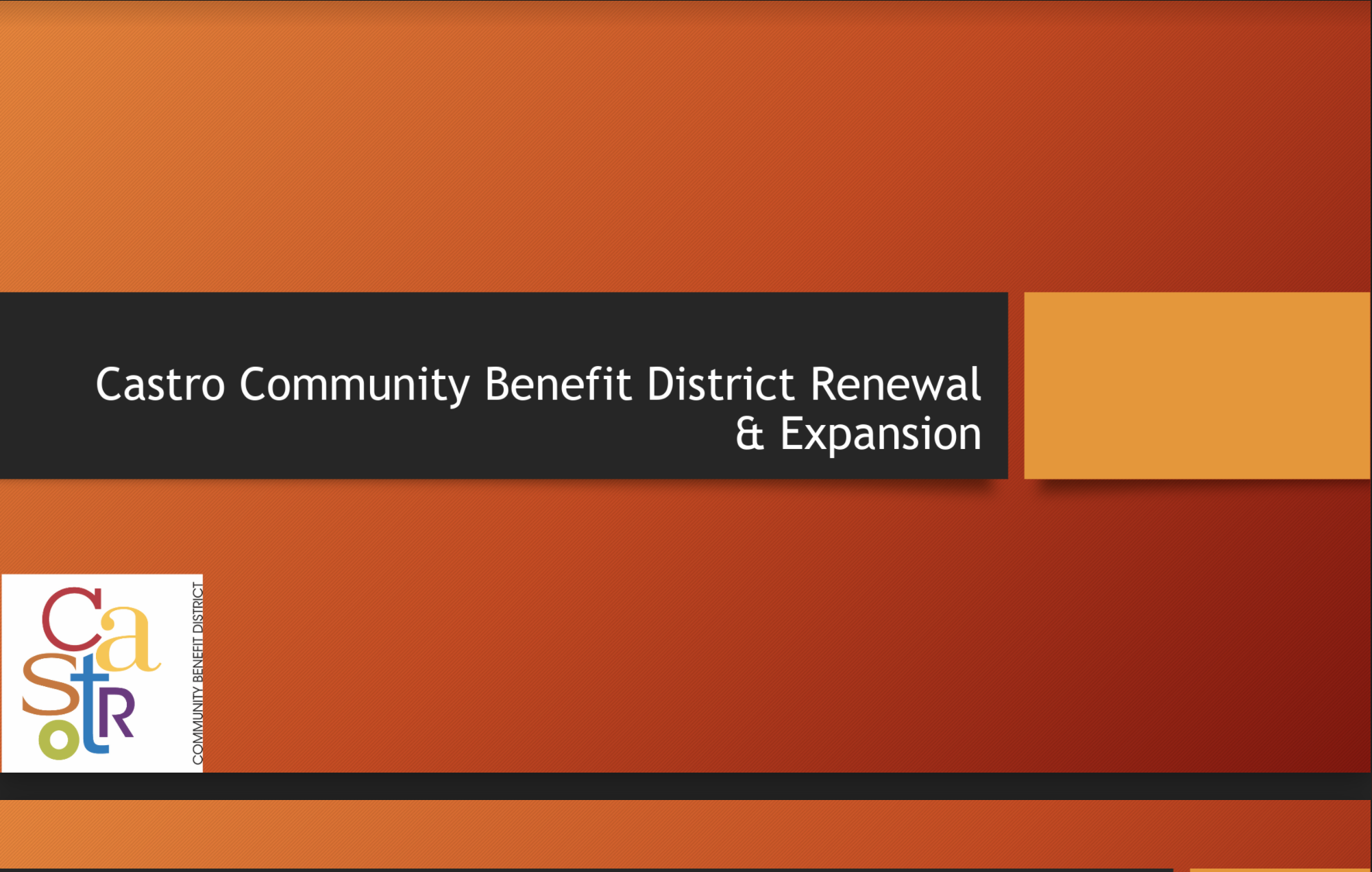 A letter from our Board President:
CBD Management Plan

CBD Engineer's Report

CBD Petition Packet

CBD Management Plan Summary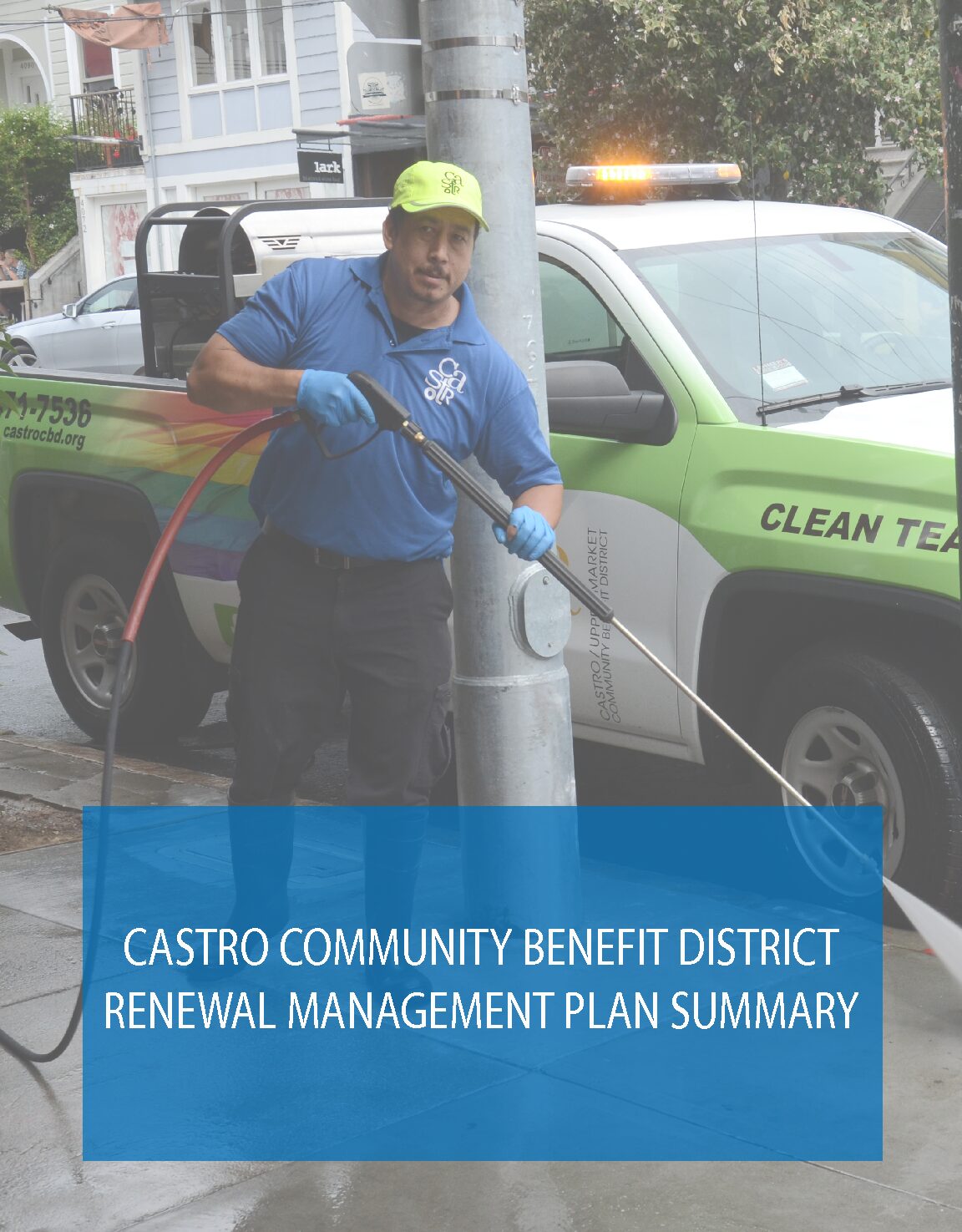 Petition packets were mailed out on February 14, 2020. All petitions mailed out stated the correct assessment fee for each parcel. The percent of the total amount each parcel is paying towards the total assessments is slightly skewed for some of the individual petitions. The complete, correct and full assessment database is provided here.