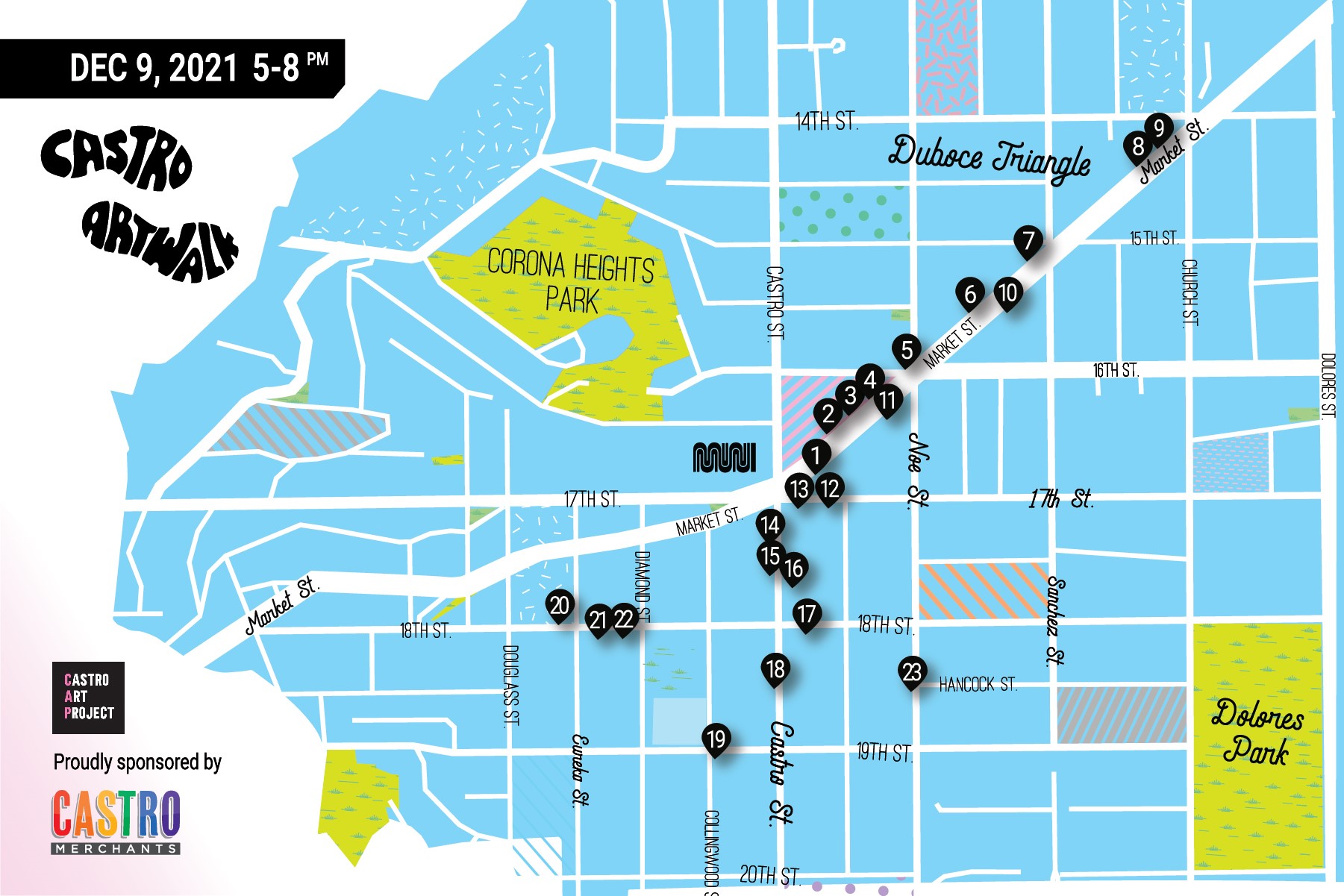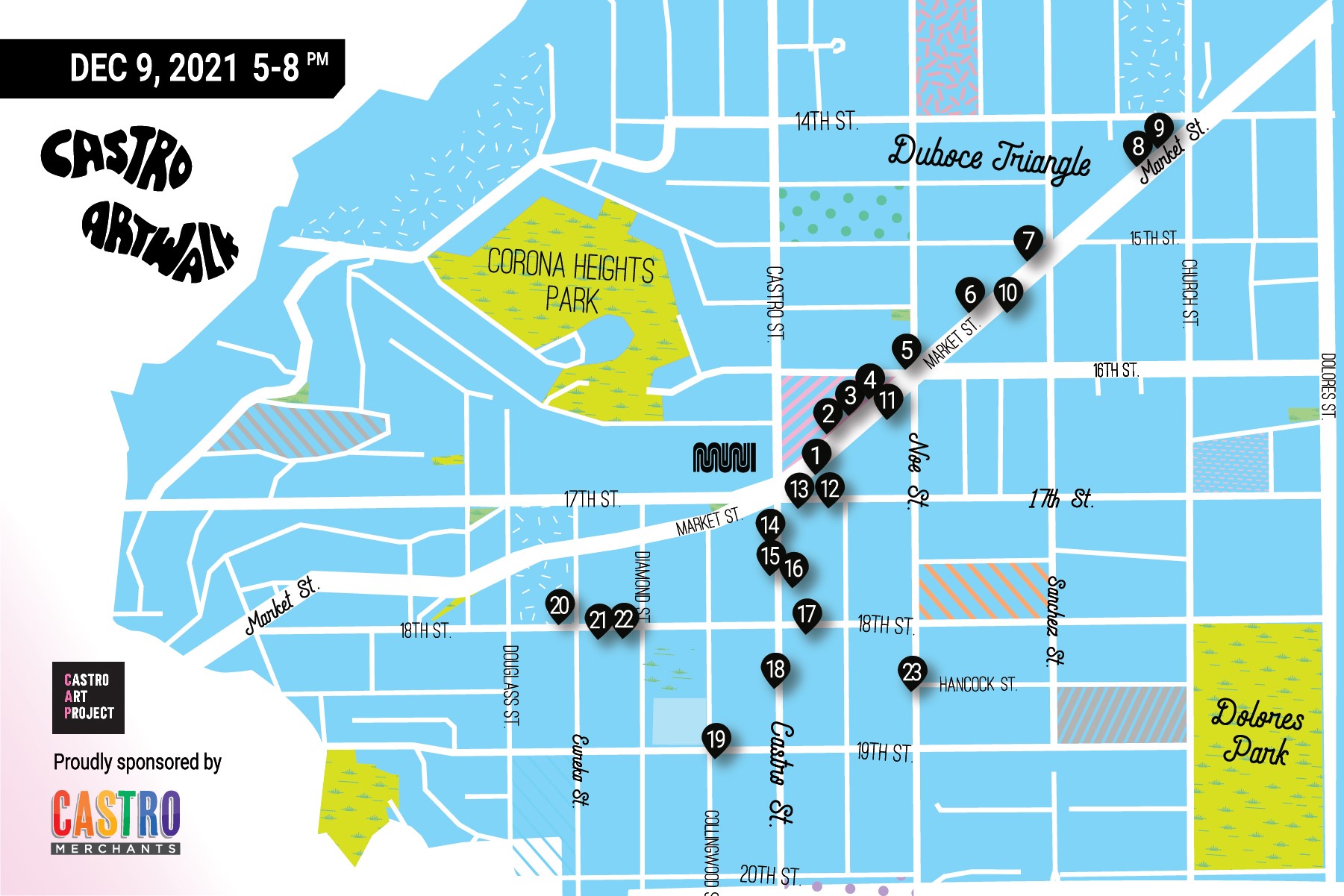 RETURNS AFTER 20-MONTH PANDEMIC HIATUS – MORE THAN 100 ARTISTS FEATURED
WHAT: Castro Art Walk
WHEN: Thursday, December 9, 2021
TIME: 5 pm – 8 pm
WHERE: Corner of Castro Street and Market Street. Grab a map at the Castro Art Capsule at Jane Warner Plaza or at any participating merchant. Or download and print the map below.
COST: FREE
WHO: Sponsored by Castro Merchants and Castro Art Project
Following a 20-month socially-distanced hiatus, Castro Merchants and the Castro Art Project are pleased to announce the return of the Castro Art Walk. The Castro Art Walk is a self-guided tour of artists' work displayed at local small businesses, many extending their hours to provide a gallery of sorts for each artist. Participants pick up their map at the Castro Art Capsule (kiosk) beside Jane Warner Plaza and begin to explore art throughout the neighborhood at their own leisurely pace.
More than 100 artists, a group particularly hard hit during the pandemic, will be participating with most of their works being available for purchase – the perfect gift this holiday season. Many of the participating retailers will also host receptions for the artists and art fans during the Castro Art Walk. This is a free event.
Castro Merchants continues to develop engaging programs that support local small businesses and drive consumer foot traffic in the City's most iconic neighborhood.
More information on the Castro Art Walk can be found at https://www.castroartwalk.com/
CONTACT:

Zie Jennings
Castro Art Walk
castroartwalk@gmail.com
Nik Blanchet
Castro Merchants
press@castromerchants.com